| | | | | |
| --- | --- | --- | --- | --- |
| TalkBank | | | | The TalkBank System |
TalkBank is a project organized by Brian MacWhinney at Carnegie Mellon University with the support and cooperation of hundreds of contributors and dozens of collaborators, including the members of the TalkBank Governing Board.  The goal of TalkBank is to foster fundamental research in the study of human communication with an emphasis on spoken communication. Currently, TalkBank provides repositories in 14 research areas, as represented by the links on this page. This CLARIN blog post describes the overall functionality of TalkBank.
Data in TalkBank have been contributed by hundreds of researchers working in over 34 languages internationally who are committed to principles of open data-sharing.  These data are used by thousands of researchers resulting in many thousands of published articles. Data in TalkBank use a consistent XML-compatible representation called CHAT which facilitates automatic analysis and searching, using open-source and free programs we have developed.
Support
There are four ways to get help with TalkBank programs, data, or analyses.
Funding
TalkBank was funded from 1999 to 2004 by a grant from the National Science Foundation (BCS-998009, KDI, SBE) to Carnegie Mellon University and the University of Pennsylvania.
Subsequent funding came from an NSF ITR Grant 0324883 to CMU and Stanford for classroom video databases, an NSF grant for Supreme Court oral arguments, and an NSF grant to the PIttsburgh Science of Learning Center for SLA work.
The CHILDES, AphasiaBank, and PhonBank segments of TalkBank have received ongoing funding from NIH since 1988.
Current funding is from:
NICHD grant HD082736 to Brian MacWhinney for CHILDES,
NICHD grant HD051698 To Yvan Rose and Brian MacWhinney for PhonBank
NIDCD grant DC008524 to Brian MacWhinney for AphasiaBank
NSF HNDS-I Grant BCS2117578 to Brian MacWhinney for Collaborative Commentary
TalkBank is coordinated by Brian MacWhinney (macw@cmu.edu).
---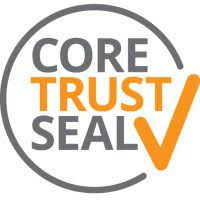 GDPR Legal Information

---
Visits since 2003: