| | | | | |
| --- | --- | --- | --- | --- |
| TalkBank | | | | The TalkBank System |
The goal of TalkBank is to foster fundamental research in the study of human communication. It will construct sample databases within each of the subfields studying communication. It will use these databases to advance the development of standards and tools for creating, sharing, searching, and commenting upon primary materials via networked computers.
TalkBank was funded from 1999 to 2004 by a grant from the National Science Foundation (BCS-998009, KDI, SBE) to Carnegie Mellon University and the University of Pennsylvania.
Subsequent funding came from an NSF ITR Grant 0324883 to CMU and Stanford for classroom video databases, an NSF grant for Supreme Court oral arguments, and an NSF grant to the PIttsburgh Science of Learning Center for SLA work.
Current funding is from:
NICHD grant HD082736 to Brian MacWhinney for CHILDES,
NICHD grant HD051698 To Yvan Rose and Brian MacWhinney for PhonBank
NIDCD grant DC008524 to Brian MacWhinney for AphasiaBank
NSF SBE RIDIR Grants 1539129, 1539133, and 1539010 to Anne Warlaumont, Mark VanDam, and Brian MacWhinney for HomeBank
NIDCD Grant DC015494 to Brian MacWhinney and Nan Ratner for new FluencyBank data, and
NSF SBE Grant to Brian MacWhinney and Nan Ratner for FluencyBank archiving
TalkBank is coordinated by Brian MacWhinney (CMU).
---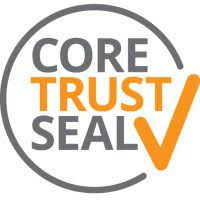 GDPR Legal Information
---
Visits since 2003: